My So-Called Ruined Life (Book One of the Tate McCoy Series–Torrey House Press, 2014) Was named a top-five finalist for both the John Gardner Award in Fiction, sponsored by University of Binghamton, and the Firecracker Awards, sponsored by Council of Literary Magazines and Presses. It was a top-ten finalist for the Lascaux Fiction Prize.
KIRKUS REVIEW
"Yet another tale of a plucky girl who overcomes the obstacles—but this one floats."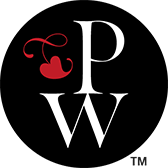 "Tate is determined to enjoy summer with her quirky best friend Kale, so she sets goals that include learning to swim, volunteering, becoming a vegan, and avoiding romantic relationships for six months. But Tate's cute swim teacher and some unexpected legal and family developments threaten the buoyancy she's trying hard to maintain. Tate's ability to compartmentalize her fears and emotions, her attempts to preserve her optimism through small gestures, and the tension and mystery surrounding the crime make Bishop's debut an introspective page-turner."
Thank you to Emmy Gilbert for this review:
So, once upon a time I received one of the most inspiring and kind emails ever from Melanie Bishop, an editor at the literary mag Alligator Juniper. She told me,
"I mean, when you have a gift…you almost have an obligation to humanity, to art, to beauty, to be a writer–to keep utilizing and nurturing your talent. If your college writing teachers did not tell you this, they were remiss."
Awesome, right? Well, now Ms. Bishop has written a YA novel called, My So-Called Ruined Life and I read it today in less than three hours because it's that good.
Forget about sparkly vampires and gossiping girls, this book is the real deal, something my favorite librarian, Mrs. Whitney, would have shoved in my face and excitedly told me I MUST read!
Are you a girl (or a boy)? Do you have fond memories of Speak and Cut and The Perks of Being A Wallflower and maybe a little bit of Angus, Thongs, and Full-Frontal Snogging? My So-Called Ruined Life is all of that, updated and real.
Home for Wayward Girls, (cycle of linked stories), unpublished
The cycle has been a finalist in seven book contests: Mary McCarthy Prize in Short Fiction; University of Iowa Press Short Fiction Awards; Doris Bakwin Award; Tartt Fiction Award; the Eludia Award; the Serena McDonald Kennedy Award; and Augury Press' Book Prize.
The Savior of Me (Book Two of the Tate McCoy Series) unpublished
Final Instructions for Princesses (Longform Nonfiction), unpublished